Projects
Check out my online projects.

"Bernex Projects"
These are web projects created and managed only by myself. Currently there are two active "Bernex Projects": "miniTrips.lt" guide of the Lithuanian cities and "Bernex Foto" photo galeries.

miniTrips.lt
"miniTrips.lt" city guide – a web project for Lithuanian audience, started in December 2017 as a new tool for promoting local tourism.
For each bigger city in Lithuania separate sections are created with a database of interesting locations in the place, maps, best trip recomendations and other information that is important when sightseeing. There's also a sepate blog that contains real life stories of visiting different cities that are described in the main project.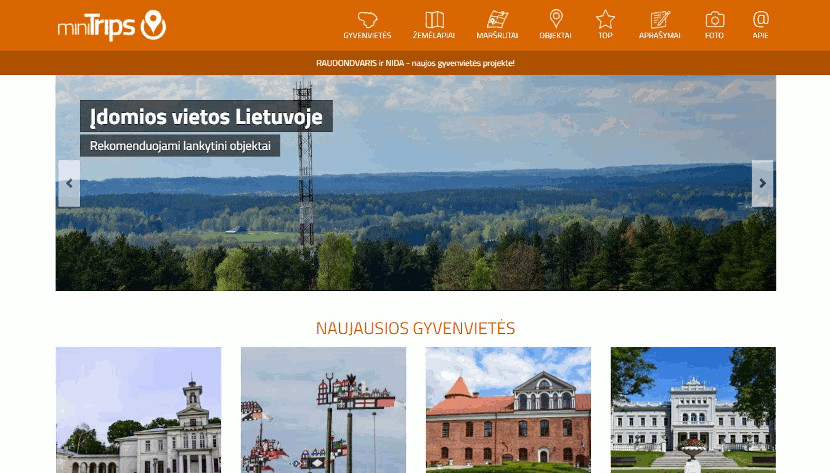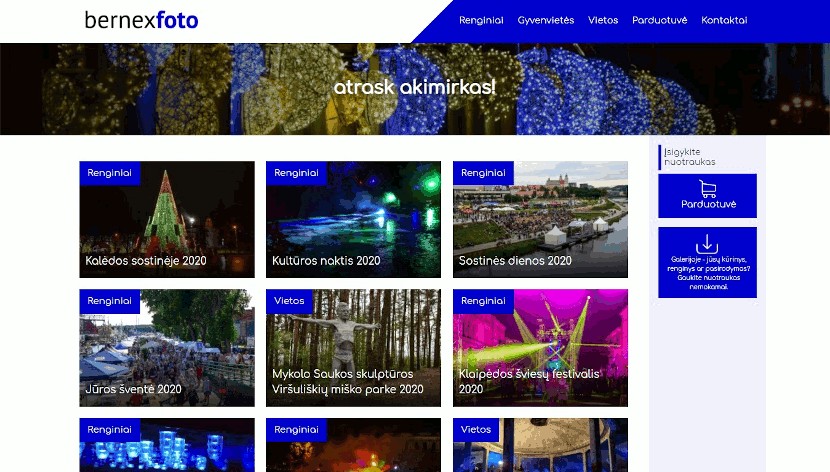 Bernex Foto
The photography project "Bernex Foto" presents galleries from various events, Lithuanian cities and places of interest. The project contains only photos captured by Bernardas Šliamka. For photo usage for non-commercial purposes, contact foto@bernex.lt
Project started in November 2014.

"MainBex"
Together with my brother, we created the brand "MainBex", which marks our joint works. The first major project created by us - the "Euras 2015" mobile application, designed to help people in the transition to the euro currency in Lithuania, received recognition and was awarded by the Ministry of Finance of the Republic of Lithuania.